District Chief Executive for Amansie South district of Ashanti Region has pledged to promote science and technology education in the district.
Clement Opoku Gyamfi states that science education will continue to be his priority and therefore calls on stakeholders to provide their maximum support to make it a reality.
According to him, the assembly has put in place measures to ensure their efforts are not in vain.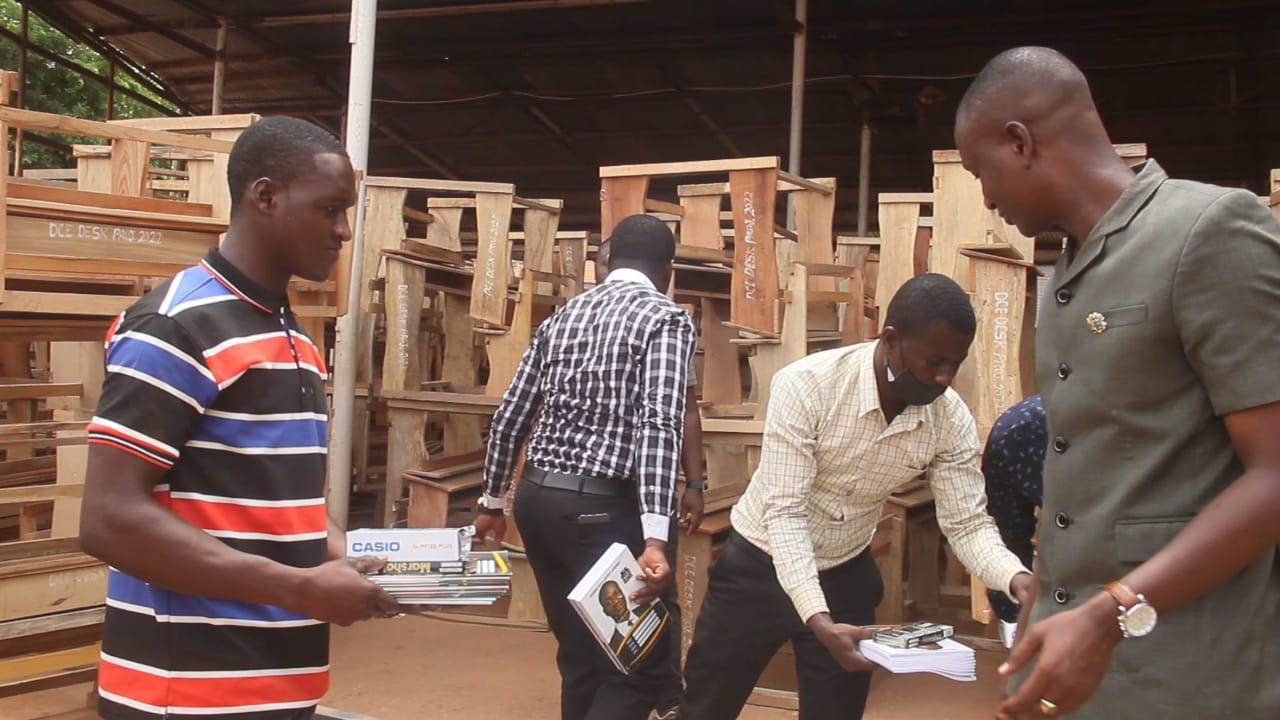 He says the district would not see the results of their efforts immediately until at least six years down the road.
Mr. Gyamfi commends the district's teachers for their ongoing efforts to share knowledge with students and help change the narrative.
He expresses his excitement about 107 students who earned between 6 and 15 aggregates in this year's BECE results.
Mr. Gyamfi spoke to the media when he presented over 500 dual desks to schools supported by friends and other good Samaritans.
Educational materials were also given to some students who performed better in 2021 BECE.
The District Director of Education, who received the dual desks on behalf of the beneficial schools, says will address shortage in various schools.